At EDA, we believe architecture is the most powerful design
form in transforming people's lives and our environment.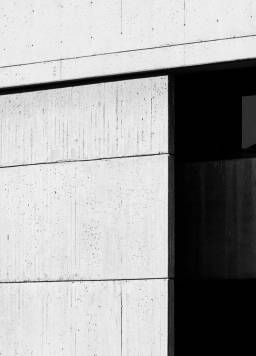 Salt Lake City Main Library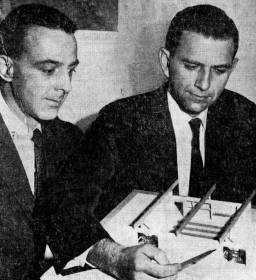 George "Jud" Daniels (left) and Ralph Edwards (right)
Sixty years ago, our founders introduced architectural modernism to Salt Lake City, establishing a practice of progressive design that continues to this day.
"In terms of style...whatever we [do] should represent the community and the environment and the place that it [is]."

- Jud Daniels, EDA Founder
Rooted in the unique culture, climate and geography of the Salt Lake region, this ethos drives a design process uniquely suited to the the mountains, valleys and deserts of the Intermountain West.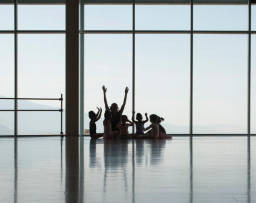 University of Utah Beverley Taylor Sorenson Arts & Education Complex
We call this Utah Modernism: a regionally relevant design ethic that aims to do more than simply make good buildings, but to create places that engage and inspire our community.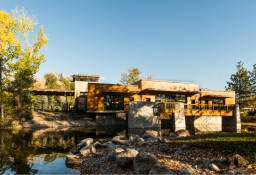 Cottonwood Country Club
There is an art to creating a sense of place. Beyond meeting the functional requirements of a particular project, EDA's architecture creates spaces that harmonize with their community and environment.
"I like to think of the word [modern] as meaning 'of today' – which means it will be different tomorrow."

-William Wurster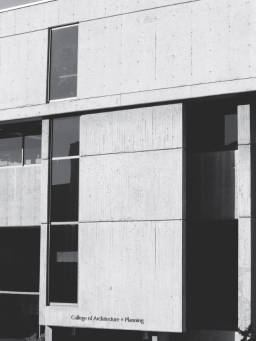 University of Utah Art & Architecture Complex
This approach demands that we never stop seeking better and more innovative solutions to creative challenges. As a result, EDA has long embraced progressive ideas that have only recently become more widely accepted.
Our consideration of environmental context naturally leads our projects to embody the principles of sustainable design. By placing value on natural light, local materials, and systems that are responsive to local climate, EDA designs buildings that are naturally energy efficient.
This approach has guided a legacy of design that today spans over 3,000 buildings.
Completed in 1964, the Salt Lake City Main Library (now the Leonardo museum) introduced Utah Modernism on a large scale. Faced in smooth planes of cast concrete, its elegant simplicity established the enduring relevance of modernism in the Intermountain West.
EDA's master plan for the Utah Olympic Park, site of the 2002 Winter Games, represented a transformative moment for the Salt Lake valley, establishing Utah as a preeminent winter training destination and introducing Salt Lake City to the world.
The Midvale Senior Center, completed in 2015, demonstrates how EDA uses architecture to create community. Drawing on spa and hospitality design, EDA created a space combining abundant natural light, fitness and exercise space, and a public cafe that promotes intergenerational connection.
At EDA, our vision is of a Salt Lake City where the built environment matches the beauty of its natural setting. Applying the principles of Utah Modernism, we are shaping a future that answers the challenges of environment, transportation, and community connection.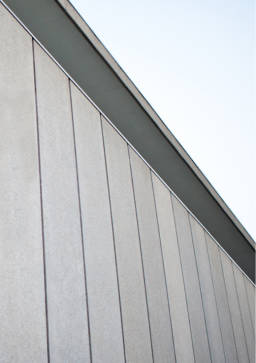 Salt Lake City Main Public Library
View a selection of
our work here.